When it comes to managing your money, the bank account you choose holds immense significance. For those who deal with substantial funds like High-Net-Worth Individuals (HNI) and Ultra-High-Net-Worth Individuals (UHNI), this decision carries even more weight.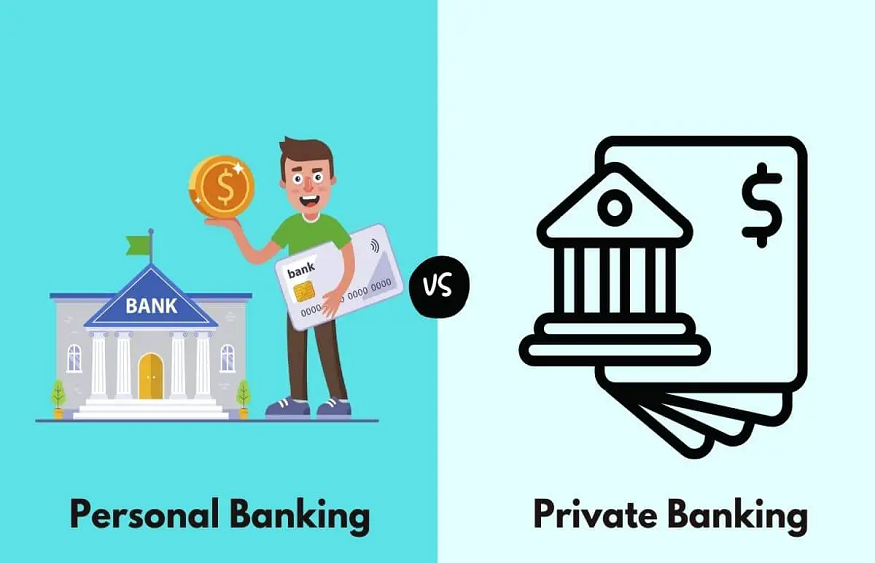 Your bank account should not be just a place to keep your surplus funds but rather a crucial tool for growth, security, and convenience that aligns seamlessly with your unique wealth management aspirations. Thus, settling for any bank account won't suffice. You must choose a personal bank account that reflects your ambitions, lifestyle, and spending habits.
Keep reading to know what makes a bank account truly personal and effective for managing your wealth.
Personal banking: More than just a savings account
Today, a standard or basic savings account may no longer meet your needs. Consider the advantages of customised services like dedicated relationship managers to get personalised advice and instant assistance.
Another feature you would probably appreciate is comprehensive investment advisory services. They offer personalised investment strategies that cover aspects like asset allocation, portfolio diversification, and investment selection. All of this comes together to support your personal financial planning, helping you make informed decisions and grow wealth over time.
Priority banking offers a more relaxed environment for financial discussion, entirely at your bank branch and even at your home. Above all, preferential rates on loans or investment products can make a significant impact on your overall financial well-being.
Digital services beyond online banking
In an era where everything happens online, your banking experience should match your lifestyle. Go beyond basic net banking. Look for a bank that offers sophisticated digital platforms. High-end net banking features, WhatsApp banking, and mobile banking apps can make life much easier. Imagine performing complex transactions with a simple WhatsApp message. Wouldn't that be convenient?
Smart apps for investments
Wealth growth remains a priority for anyone, including those with significant financial resources. A dedicated app can offer a one-stop solution for all your investment needs. Forget about juggling multiple apps and platforms.
Choose a bank that offers an integrated investment app where you can explore and buy various investments, from stocks and bonds to real estate and gold. Plus, these apps also let you review transaction history, daily gain/loss of your portfolio, recommended funds, and get a comprehensive portfolio view, thus facilitatingpersonal financial planning.
NRI Banking
If you live overseas but have connections and commitments in India, aNon-Resident Indian (NRI) account becomes a necessity. Look for banks that offer NRI accounts like NRE and NRO accounts. These accounts are specifically customised to fulfil the unique financial needs of NRIs, offering features from banking to investment to loans. An NRI account makes it simple to do your banking in India, even if you are living in another country.
Exclusive banking features
Choose a bank that offers services, products, and features that go beyond the usual. An account that offers digital onboarding, eSign to enable paperless fulfilment of requests, personal banking customised for your needs, and cash management services can be very useful. Priority customer support also matters so that you can reach out to dedicated support lines round-the-clock. It helps to reduce wait times and resolve issues swiftly, thus, giving you a truly personalised experience.
Personal bank accounts: Your financial backbone
Settling for a personal bank account should never be a hasty decision. Each bank offers different products, services, perks, interest rates, and fees. To ensure a successful banking relationship, evaluate your needs, conduct thorough research, and compare the offerings across different banks. If your existing bank doesn't meet or align with your priorities, don't hesitate to make a switch. The aim here isn't simply to store your wealth, you should also focus on its effective management and growth.