Is ADSS regulated?
Currently, ADSS is one of the only brokerage firms that is headquartered in the Gulf Cooperation Council (GCC) region. Additionally, the investment company operates in the UK, the Middle East, and in other regions and financial markets around the world.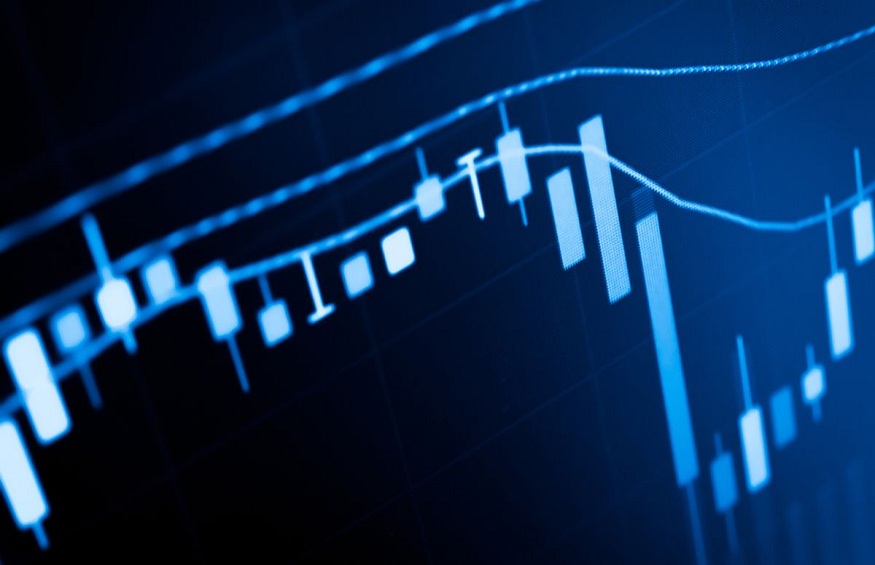 When it comes to licenses and regulations, traders can breathe a sigh of relief knowing that their funds are safe and secure. This is because ADSS is regulated and licensed in all the regions that it operates in. For instance, they are licensed by the Securities and Commodities Authority (SCA) in the UAE, as well as the Financial Conduct Authority (FCA) in the UK. Therefore, as a responsible and trustworthy brokerage firm, ADSS is committed to offering traders a competitive, fair and transparent trading environment.
What makes ADSS different?
According to the official website of the brokerage firm, what makes ADSS different from other brokerage firms is that they continuously deliver against two standards of service – above and beyond. This means ADSS is dedicated to improving and enhancing the trading experience for all its clients, no matter their experience and skill level. The brokerage firm also insists on having the highest standards and further inspires others in the industry to achieve their financial goals at the same time.
When it comes to providing the trading community with other investment opportunities, ADSS also has a lot to offer. This includes features such as a personalised view of the financial markets, multi-asset trading capabilities, access to deep liquidity, and support from its experienced specialists so that traders will be able to have the ultimate trading experience with them.
What kind of awards has ADSS achieved?
Since 2010, ADSS prides itself on winning a multitude of awards, and they are usually recognised by many industry peers due to its commitment to excellence, its quality trading platform, as well as its exceptional customer service. On the whole, ADSS remains highly trusted and is considered an innovative choice for most traders looking for a brokerage firm. The brokerage firm aims to enhance every trading journey, and this is done by adding value to a person's individual requirements, judgements and achievements.
When it comes to the specific kind of awards ADSS has achieved, these include the Best Forex Trading Platform by the Global Forex Awards 2021, as well as the Most Trusted Forex Broker by Forex Expo, to name a few. The other awards can be seen right on their official website.
How is ADSS' customer support?
Traders will be happy to know that when it comes to working with ADSS, they will be sure to receive quality service from the brokerage firm, as a result of its award-winning proprietary technology, first-class customer support, and experienced brokerage experts. More specifically, help is always available for clients 24/5 from ADSS' customer support team. Their customer support team also provides multi-lingual support as well. This means clients can easily request assistance and answers in no time at all. ADSS' support team can be reached by phone, email, their official website, as well as through the chat facility. For traders who prefer using social media instead of manually making a call, they can do so by contacting ADSS' social media accounts.
What educational resources does the broker offer?
Novice traders can rest well knowing that ADSS does provide educational resources to all its clients, regardless of their experience and skill level. This is because ADSS believes in ensuring traders are able to reach their full potential, which is shown in the kinds of services the brokerage firm provides to its clients. On ADSS' official website, traders can access their bilingual glossary which is filled with key terms and common phrases that often crop up during trading, allowing traders to have a better understanding of the technical jargon. ADSS also hasplenty of articles and guides to help traders such as market analysis, news breakdowns (in relation to how the financial markets are doing), video tutorials on how to use their personal trading platform, and more. Again, most of their content is bilingual – they are in both English and Arabic.
How can you fund an account?
Another thing that makes ADSS special is the ways in which a trader can fund their live trading accounts. UAE residents specifically, have the option of using UAEPGS when funding their live accounts. This is the transfer payment gateway from UAE's central bank. This means traders who use this option can simply transfer their funds through a single integration, making their trading experience incredibly seamless. Depending on the account holder, there may also be a maximum transaction limit per day and per month. For traders that are based outside of the UAE or are not residents, they have to use other methods to fund their accounts. These include credit cards, bank wire transfers, and even digital payment platforms such as Skrill, Neteller, Cash U, Samsung and Apple Pay, to name a few.
What account types are on offer?
Right now, ADSS provides three main types of live accounts that traders can choose from. These are the Classic, Elite, and Elite +. Here, we take a look at what they offer to traders below.
Classic
The Classic Live account has a minimum initial deposit of $100. Traders can trade with competitive market spreads and access 24/5 customer support. It also provides a maximum leverage of 500:1 that traders can use. There are plenty of training courses on offer, which are great for beginner traders or those looking to improve their trading skills and strategies.
Elite
The Elite account tier has a minimum initial deposit of $100,000. It offers everything the Classic tier already provides but with a few additional perks. Firstly, it has 25% lower spreads and offers multi-base currency. It also provides a dedicated senior account manager, which is fantastic for traders looking for more guidance when they are making their trades.
Elite +
The Elite + account tier is the highest of all three account tiers. It provides everything the Classic and Elite accounts already have but with a few more perks. Here, the minimum initial deposit is $250,000, and the account offers ultra-low spreads to traders, as well as multi-base currency. In addition to a senior account manager, the account also provides a sales trader, which means more eyes on a trader to help them monitor their positions in the market.