Effective wholesale order management is crucial for success in the fast-paced world of B2B eCommerce. Managing orders, inventory, and customer data manually become complex and time-consuming as the business scales. This is where the role of an Order Management System (OMS) comes into the picture.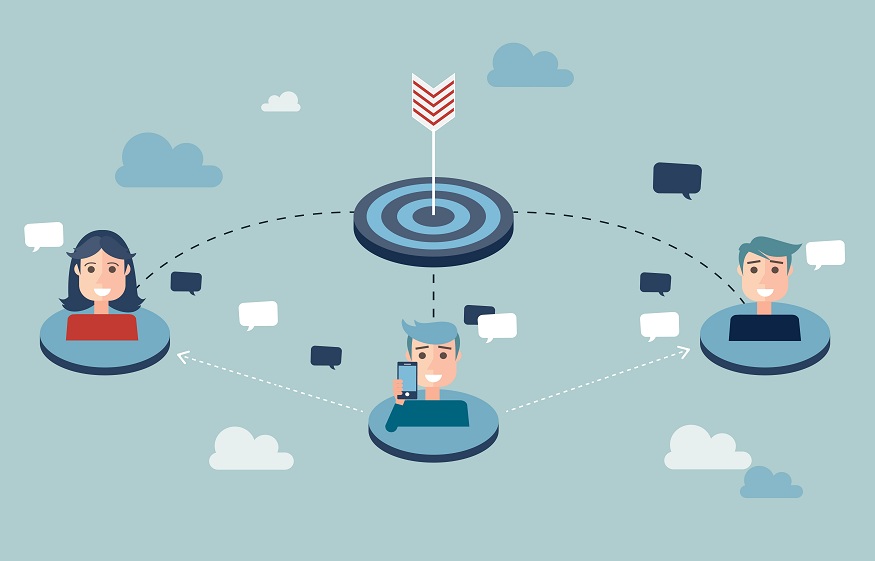 Understanding Order Management System
An Order Management System (OMS) is a software solution developed to streamline and automate the entire order management process. It is a central hub where businesses can efficiently manage orders, monitor inventory, handle fulfillment, and improve customer service. A robust OMS can be integrated with different systems, including an ecommerce platform, inventory management software, etc.
Do Businesses Need an Order Management System?
Large Order Volume: If your business receives a high volume of orders regularly, manually processing and tracking them can become overwhelming and prone to errors. An order management system can help automate and streamline this process.
Inventory Management Challenges: Maintaining inventory levels, avoiding stockouts or overstocking, and tracking product availability can be complex tasks. An order management system with inventory management features can help you optimize your stock levels and ensure efficient order fulfillment.
Customer Service Enhancement: An B2B order management system can provide customers with real-time order tracking and status updates, improving transparency and customer satisfaction.
Data-Driven Decision-Making: Businesses need to tackle a large amount of data, and an order management system provides valuable insights and analytics, enabling data-driven decision-making to optimize sales, inventory, and other aspects of your business.
An order management system provides:
Valuable insights and analytics.
Enabling data-driven decision-making to optimize sales.
Other aspects of your business.
Features to Consider While Choosing an Order Management System
When evaluating an Order Management System (OMS) for your B2B ecommerce platform , it is essential to consider various features that can help streamline your order processing, inventory management, and customer service. Here are key features to look for in an OMS:
Order Processing: Ensure the OMS supports automated order processing, allowing for quick and efficient order placement, tracking, and fulfillment.
Inventory Management: Look for robust inventory management features, including real-time stock tracking, stock level alerts, and supplier integration to manage stock replenishment.
Integration Capabilities: The OMS should seamlessly integrate with your existing business systems, such as ERP, CRM, accounting software, and e-commerce platforms, to ensure data consistency and avoid manual data entry.
Customer Management: The OMS should offer comprehensive customer profiles, order history, payment terms, and shipping preferences to provide personalized service to your B2B customers.
Pricing and Discounts: Look for flexible pricing capabilities to accommodate various pricing tiers, volume-based discounts, contract-based pricing, and promotional pricing.
Order Customization: Ensure the OMS can handle custom product configurations, personalized orders, and complex orders involving multiple products or components.
Multiple Payment Options: The OMS should support various payment methods, including credit terms, invoicing, and online payment gateways, to cater to customer preferences.
Order Tracking and Status Updates: Provide real-time order tracking and status updates to your customers, enhancing transparency and customer satisfaction.
Shipping and Logistics Integration: The OMS should integrate with shipping carriers and logistics providers to automate shipping label generation, calculate shipping costs, and track shipments in real-time.
Reporting and Analytics: Look for robust reporting and analytics tools that provide insights into sales performance, order trends, inventory levels, customer behavior, and other key metrics to aid decision-making.
Scalability and Performance: Ensure the OMS is scalable to handle increasing order volumes and can maintain high performance during peak periods.
Automated Invoicing and Billing: The OMS should automatically generate invoices and billing statements based on order details and payment terms to reduce manual errors and speed up invoicing.
Customer Support and Self-Service: The OMS should offer customer support tools such as live chat, ticketing systems, and a knowledge base to assist customers and provide self-service options.
User-Friendly Interface: A user-friendly interface is essential to ensure smooth adoption by your team members and minimize training requirements.
Customization and Flexibility: Look for an OMS that can be customized to meet your specific business needs and workflows.
Final Thoughts
Before making a decision, it is crucial to assess your business requirements, consult with key stakeholders, and consider the scalability and long-term benefits of the chosen OMS for your B2B business.