We all know about savings accounts with banks. It allows easy access to the funds while providing security against mishandling and theft.
A demat account also serves the same for investors.
 A demat account is an account that is used to hold shares and securities in digital format.
The full name of the demat account is the dematerialized account. The purpose of opening the demat account is to hold the shares that are dematerialized and bought. This account also makes trading easy for users.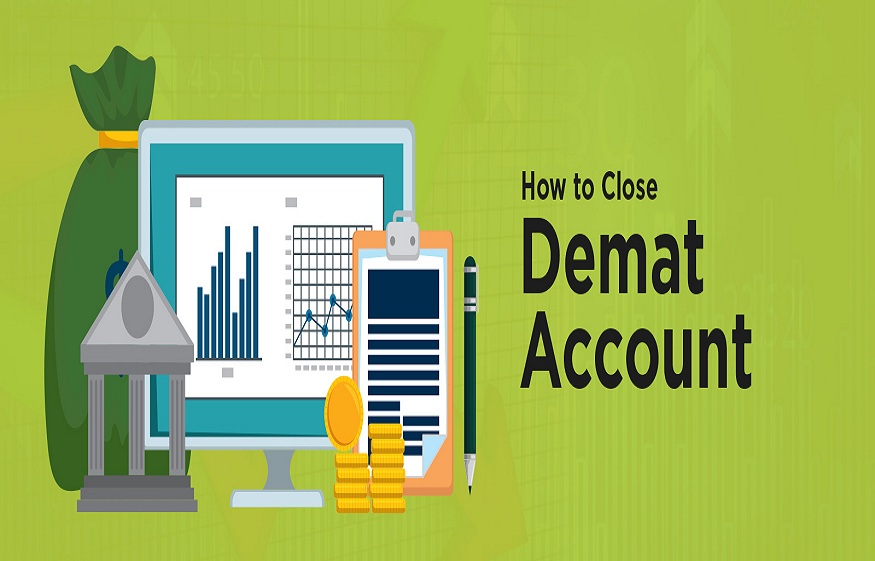 Demat account
A demat account is an account that gives the facility of holding securities and shares in the digital format. During online trading, the shares are purchased and store in the demat account.
It holds all the investments that  the individuals make in the shares, government securities, bonds, exchange-traded funds and mutual funds in one place.
The best thing about the demat account is that it reduces the risk of theft, storage, damage and any malicious activity while storing the securities in electronic format.
How does the demat account work?
Trading through the demat account is the same as physical trading, but the difference is that a demat account is in the  electronic format.
You can start trading by placing the order through the trading account. For this, it is essential to link both the demat and the trading accounts.
Once the order is placed, the exchange will start the process for the order. Demat account displays the share market prices and verifies the availability of the shares before proceeding with the order for final processing.
Once the process is complete, shares are automatically reflected in your holding statements.
When the shareholder wants to sell their shares, then the delivery instruction note offers them the stock details.
Shares are later debited from the account and the same cash value is credited to your trading account.
Types of the demat account
1. Regular demat account
A regular demat account is used for Indian resident investors who want to trade through the shares alone and store the share under the security.
2. Basic services demat account
It is a new type of demat account that does not have any maintenance charges if the holding value in the account is less than the 50,000
3. Repatriable demat account
This demat account is used by non-resident Indian investors to transfer their earnings from the abroad market.
4. Non Repatriable demat account
This account is also used by non-resident Indian investors, but it does not permit fund transfers abroad.  
Conclusion
This article delivers you the details on the demat account, the way in which it works, and the type of the demat account. It is concluded that it helps the users to start trading with the demat account.
Also, it has been concluded that it works like a savings account by giving protection to the funds against theft and any malicious attacks.